Incorporating +ProCBD into Care Plans
Modern healthcare takes many forms, including plant-based topicals and supplements. +ProCBD products
are designed to address occasional pain, minimize the effects of stress, promote restful sleep, and more.
These products fit seamlessly into existing care plans to help your patients feel their best.
5 Reasons to Offer +ProCBD Products to Your Patients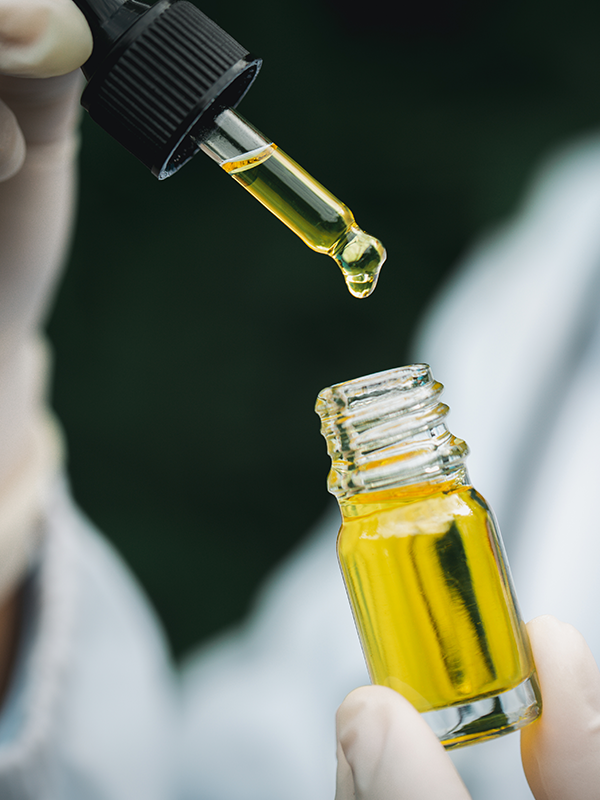 1. Highest quality and most trusted CBD products
+ProCBD is the leader in safe and effective CBD products. Our premium botanical ingredients are manufactured and tested using state-of-the-art processes aimed at protecting the integrity of our clinical strength +ProCBD formulas. Third-party lab testing further verifies our products are free of potential contaminants, including pesticides, microbes, heavy metals, and more to safeguard your patient's health.
Here are just some of the reasons our hemp extracts are superior to others:
Over 5 million units sold with an astoundingly low 0.03% rate of adverse events
Extensive toxicology studies on our full spectrum hemp extracts
On-going post market safety surveillance to validate product safety
Audited annually by both the U.S. Hemp Authority and Eurofins
Two cGMP certifications to ensure the continued integrity of our formulas
Third-party lab test results to verify potency
Self-affirmed GRAS to demonstrate our products meet stringent safety standards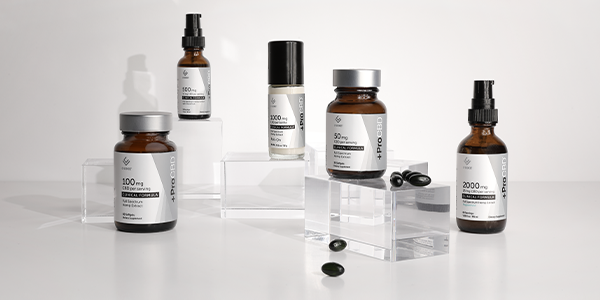 2. Diverse line of liquids, softgels, and topicals to fit patient needs
+ProCBD clinical strength CBD products were designed to fit a wide variety of patient care plans and come in a choice of delivery methods that includes liquids, softgels, and topicals. All +ProCBD products are non-GMO, gluten-free, and vegan for those with dietary concerns.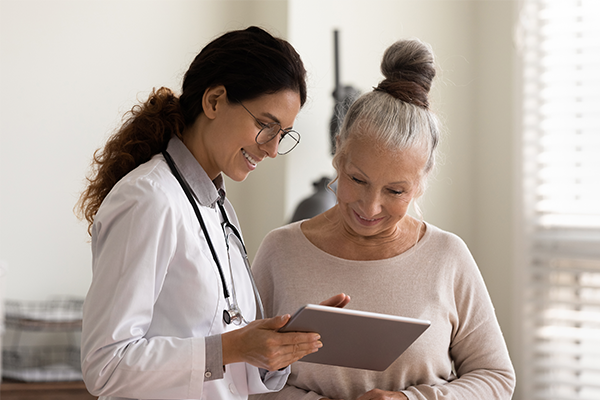 3. Extensive marketing support to ease client interaction
CV Sciences offers valuable marketing tools to help educate patients and clients on the many health benefits of +ProCBD products, the types of products available, and the rigorous safety standards to which all our products are held.
Merchandising display case deals
Exclusive reseller promotions
Signage for your practice
Consumer-facing brochures
Professional, high-end packaging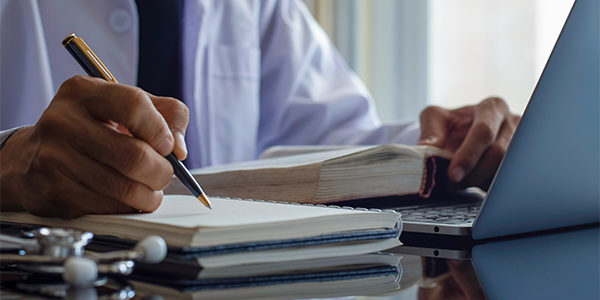 4. Doctor formulated and backed by clinical research
+ProCBD products were formulated by our team of doctors to ensure their efficacy and safety for daily use. CV Sciences has conducted and published the research necessary to confidently say that our products are safe and that they work, so you can feel comfortable recommending them to your patients.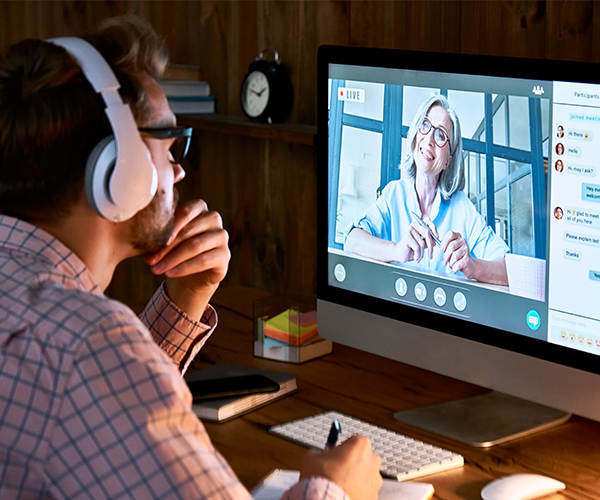 5. Education and training support
CV Sciences provides comprehensive training programs and industry leading practitioner support, increasing your knowledge and expertise when discussing CBD as part of a patient's care plan and answering questions. Here are some of the ways we assist our partners.
Dedicated Medical Advisory Board
Practitioner exclusive newsletter with emerging cannabis science and policy news
Technical support with trained professionals to answer questions
Practitioner and staff education – general and personalized
Online research library
Webinars
Who can Become an Authorized Reseller?
We work with all types of health and wellness professionals to ensure they are meeting the needs of their patients.
Even if your profession doesn't match the ones listed below, you can fill out a request to partner with CV Sciences.
CV Sciences Product Offerings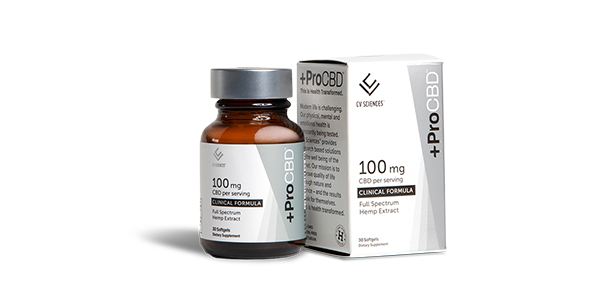 +ProCBD Softgels
Clinical Strength Formula Softgels
Our most potent CBD offerings for high intensity support in an easy to swallow vegan softgel.
50-100 mg CBD per softgel
30 and 60 count
Non-GMO | Gluten-Free | Vegan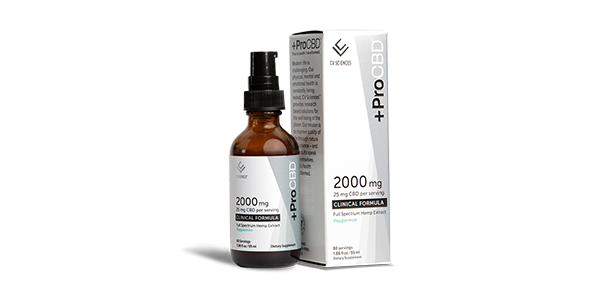 +ProCBD Liquids
Clinical Strength Formula Liquids
+ProCBD Liquids can be measured out to various specific servings, making it easy to titrate CBD quantities.
500 mg or 2000 mg total CBD per bottle
10 mg or 25 mg CBD per serving
Monk fruit or peppermint natural flavors
Non-GMO | Gluten-Free | Vegan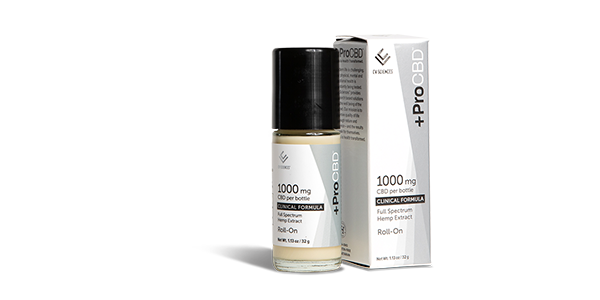 +ProCBD Roll-On
Clinical Strength Formula Roll-On
The +ProCBD Roll-On is applied to the skin, allowing for focused effects on the surface where they are needed most.
1.13 oz hands-free applicator for easy topical application
1000 mg of total CBD
With cooling menthol and warming camphor - topical analgesic
Non-GMO | Gluten-Free | Vegan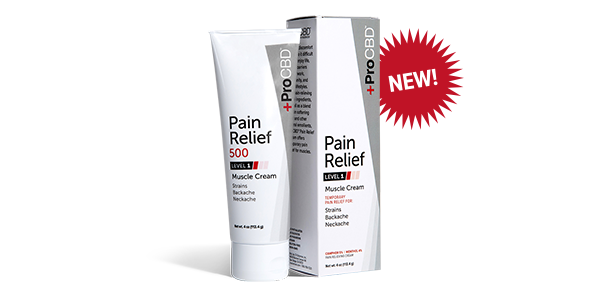 Pain Relief Muscle Cream - Level 1
Relieves minor muscle aches and pains. Recommended for larger areas of the body like the back.
5% Camphor | 4% Menthol
Non-GMO | No Phthalates | No Sulfates | No Parabens | Gluten-Free | Vegan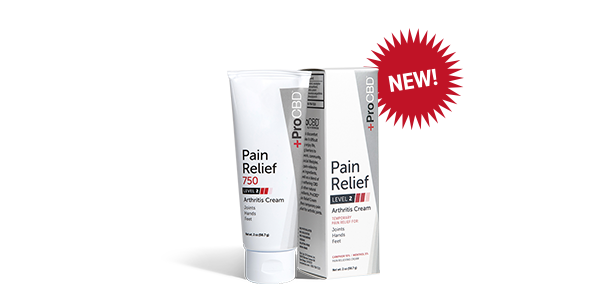 Pain Relief Arthritis Cream - Level 2

Relieves pain associated with arthritis, back, hands, feet, and joints.
10% Camphor | 5% Menthol
Non-GMO | No Phthalates | No Sulfates | No Parabens | Gluten-Free | Vegan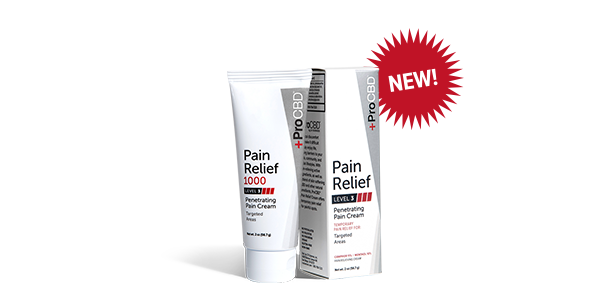 Pain Relief Penetrating Cream - Level 3

Targeted deeper pain relief for joints, hands, and feet.
11% Camphor | 10% Menthol
Non-GMO | No Phthalates | No Sulfates | No Parabens | Gluten-Free | Vegan
Partners receive access to exclusive promotional
offers, marketing support, and educational tools.
Get up to 40% off wholesale introductory order, an acrylic display case, a dedicated
support hotline, marketing collateral, patient brochures, our webinar education series, personalized staff training,
and free samples to distribute.
+ProCBD is Backed by Clinical Research
CV Sciences offers CBD supported by published peer-reviewed studies that include pre-market safety and toxicology studies,
a randomized controlled trial, and a comprehensive post marketing safety analysis. +ProCBD is manufactured in our cGMP facility, and every
product is held to our strict quality standards.
To secure the integrity of our products, +ProCBD is third party tested to verify safety and consistency.
These steps are taken to protect the health of your patients.
To further foster transparency, we share lab results through a QR code included on all +ProCBD
products that links directly to the "certificate of analysis" for every product and every lot produced.
STUDIES
CV Sciences Research Library
Stay up to date on groundbreaking research in areas such as hemp, cannabis, and nutrition as they relate to better health.
Webinars
Learn everything there is to know about CBD, terpenes, and the endocannabinoid system with CV Sciences webinars
hosted by expert panels that include scientists and doctors.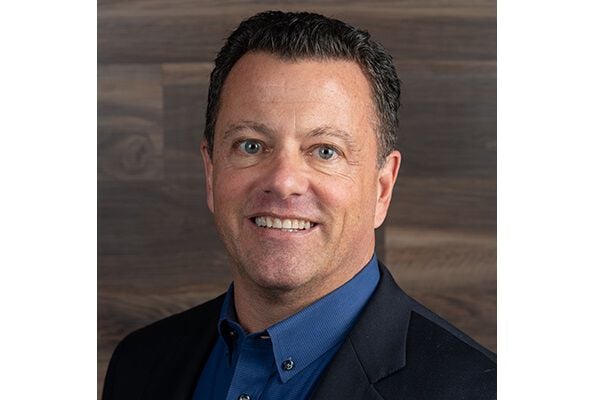 Michael Lewis, MD, MPH, MBA, FACPM, FACN

Dr. Lewis is an expert on brain health, particularly concussions and traumatic brain injury (TBI). He founded the nonprofit Brain Health Education and Research Institute when he retired as a colonel after a distinguished 31-year career in the U.S. Army. Dr. Lewis is a graduate of the U.S. Military Academy at West Point and Tulane University School of Medicine and completed his post-graduate training at Walter Reed Army Medical Center, Johns Hopkins University, and Walter Reed Army Institute of Research.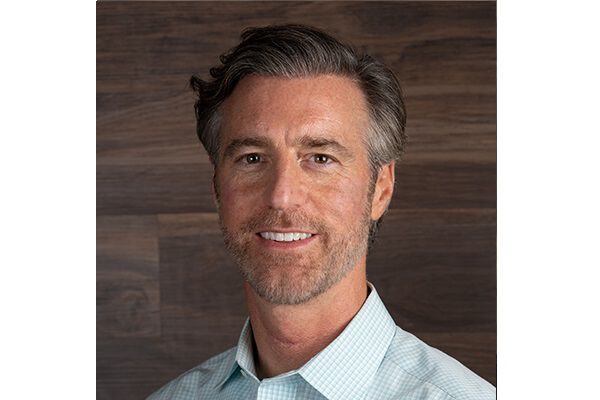 Jamie Corroon, ND, MPH

Dr. Jamie Corroon is the founder and Medical Director of the Center for Medical Cannabis Education. Dr. Corroon is a licensed Naturopathic Doctor and clinical researcher. In addition to clinical practice, Dr. Corroon advises dietary supplement and cannabis companies regarding science, regulation, and product development. Dr. Corroon is well published in the peer-review literature, with recent publications that investigate the clinical and public health implications of the broadening acceptance of cannabis in society.
Complete Form to Receive Free Samples of +ProCBD!
Registration and verification as a licensed healthcare professional is required in order to make purchase or receive
product samples. Sign up now and start offering your patients our industry-leading clinical strength +ProCBD.
To speak with a CV Sciences representative, call (855) PLUS-CBD (758-7223) EXT. 2 or email us at WHOLESALE@CVSCIENCES.COM.