CV Sciences Responds to FDA Statement
Jan 26, 2020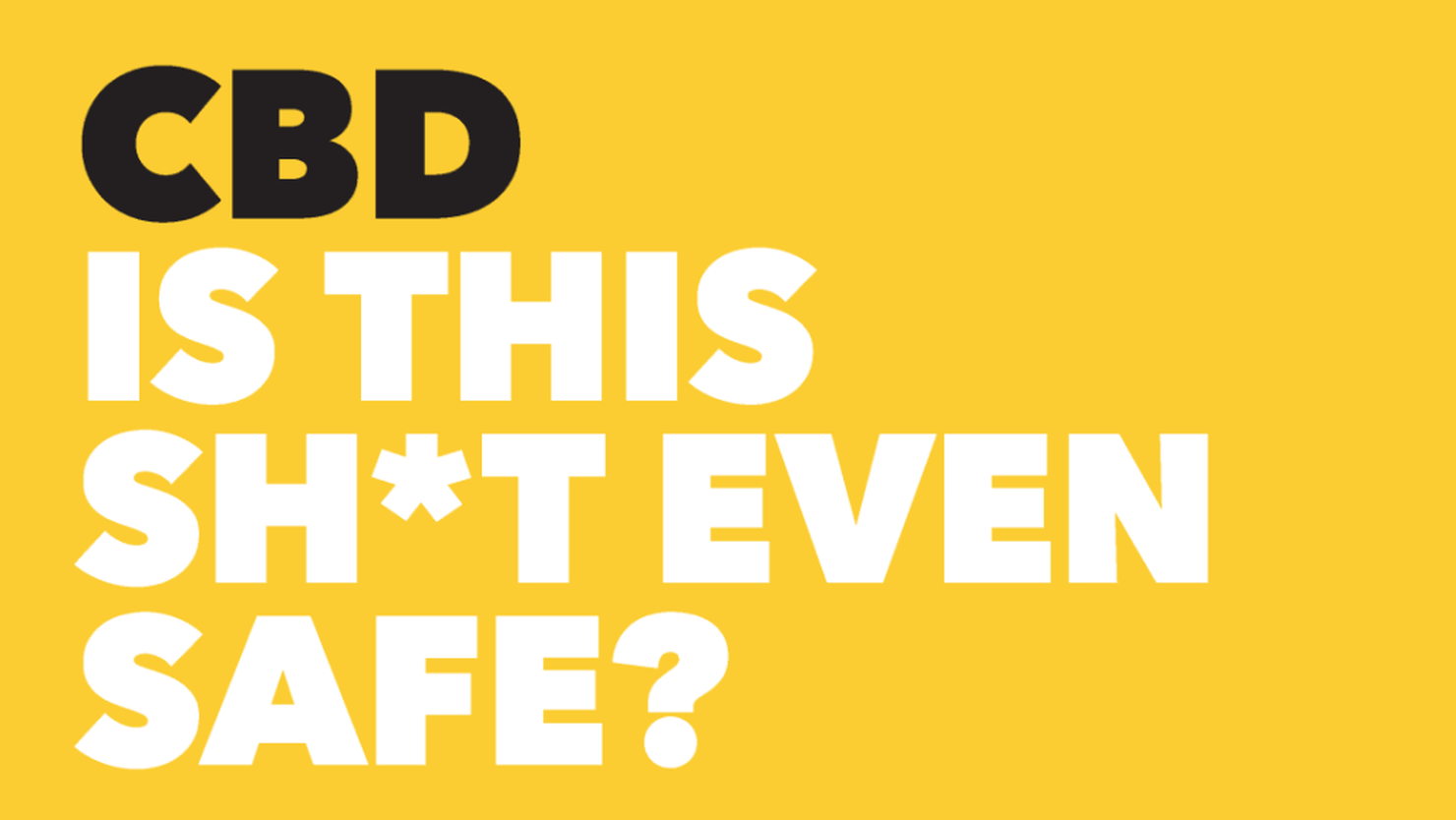 Dear Valued Partner,
We're reaching out to address the FDA's recent Consumer Communication and Warning Letters related to CBD. CV Sciences supports their enforcement actions against companies who make unsubstantiated claims that CBD containing products can treat cancer, Alzheimer's disease, opioid withdrawal, etc. These companies put consumers at risk while giving responsible companies, who have done their due diligence, a black eye.
That said, we are disappointed in the alarmist tone used by the FDA in their consumer update, which was released simultaneously with the Warning Letters, regarding the safety of CBD, in that they did not differentiate the vast range of products, servings, and ingredient forms. We agree with the FDA in that there are currently products that raise safety concerns due to their high levels of CBD or that are being marketed to children. As an industry leader, CV Sciences has conducted scientific studies (CVSI GRAS + J. Toxicology) on our specific hemp extract, made through a proprietary process, and considered the levels of CBD and our target consumer population to determine a safe amount that raises none of the potential health risks identified by FDA.
At CV Sciences, consumer safety is our top priority. The FDA stated that it cannot conclude that CBD is generally recognized as safe (GRAS) and this is because a GRAS affirmation is directly linked to a specific ingredient and conditions of use (serving size, age restrictions, etc.). To this point, we can share our research that supports the safety of our specific ingredients for our intended consumer. We believe that the FDA's statements that CBD is not GRAS are directed toward companies that have piggy-backed on our research, without addressing the significant differences in ingredients, products, levels of CBD and serving size recommendations.
Furthermore, we advocate that the industry limits CBD to dietary supplements and topical products only—not as a food additive. We took this stance at the May 31, 2019 FDA public meeting and continue to support it. We're optimistic that the FDA shares our goal to create a clear, regulatory path for science-based, hemp-derived CBD ingredients as dietary supplements, that provide an appropriate and safe level of CBD. Lastly, we welcome the opportunity for the FDA to draft regulation allowing for CBD as a dietary supplement, provided the industry, as a whole, responsibly steps up with sound science and research.
Questions? I'm available to address all of the above and to provide further clarification. Please contact Anissa Medina to schedule a call: education@cvsciences.com.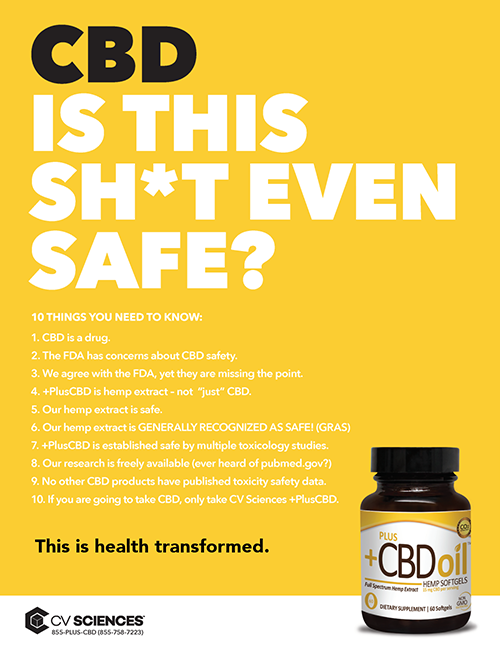 Sincerely,
Stuart Tomc, Vice President, Human Nutrition
CV Sciences, PlusCBD™ Oil