Groundbreaking Research on the Benefits of CBD for Sleep, Wellness, and Weight Loss
Oct 16, 2019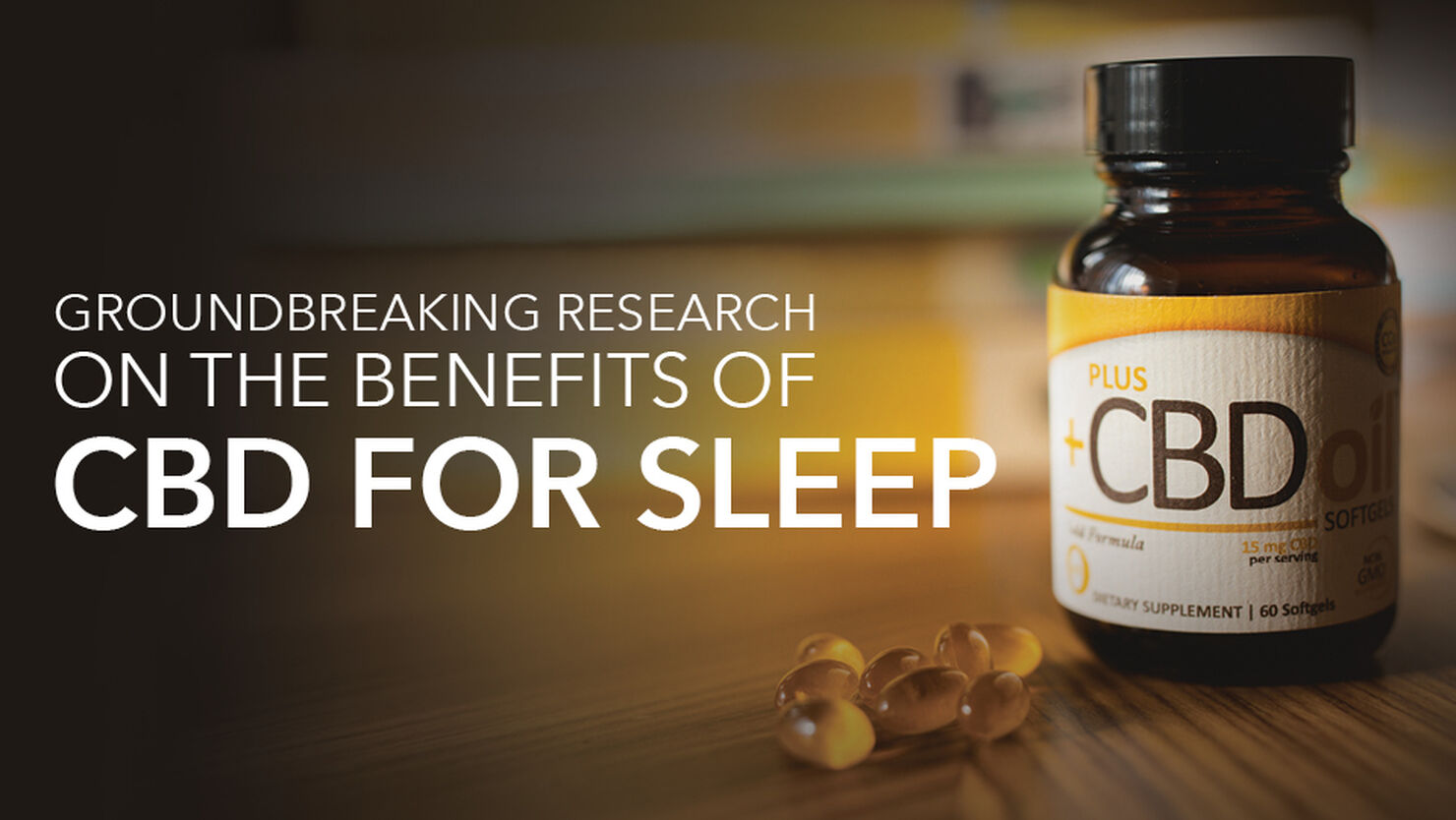 Pictured Above – Gold Formula Softgels… Shop Now!
In the first-ever report on the safety and efficacy of commercial CBD oil for human consumption, a new study of a commercially available product (PlusCBD™ Oil) containing hemp-derived, CBD-rich extract showed improved sleep habits, enhanced pleasure from life, and reduced appetite after just 6 weeks. The purpose of this research was twofold:
To measure self-reports of appetite, mood, well-being, and sleep after using PlusCBD™ Oil hemp oil extract for the six-week duration.
To examine the safety of PlusCBD™ Oil hemp oil extract use by observing changes to biomarkers of safety after the six-week duration.
The PlusCBD™ Oil Study
CV Sciences worked with the Center for Applied Health Sciences (CAHS) to conduct the PlusCBD™ Oil study, which was randomized and placebo-controlled, meaning the participants were randomly assigned either CBD softgel or a placebo. The study was also double-blind, which means that neither the participants nor the researchers knew who was assigned the placebo and who was assigned CBD softgel until the study concluded. This study took place over six weeks, during which time each of the 65 participants ingested either an olive oil placebo or 60 mg of PlusCBD™ Oil Gold Formula Softgel per day and followed . In addition to 15 mg of active CBD, PlusCBD™ Oil contains other phytocannabinoids, terpenes, tocopherols, and fatty acids. Both the placebo and the CBD softgels were administered in the same form-- a softgel capsule in generic packaging to control for non-CBD related differences. Researchers collected self-reports of appetite, quantity and quality of sleep, and pleasure from life before and after the six-week period. Chemical biomarkers of safety were also measured to determine the likelihood, presence, or extent of PlusCBD™ Oil toxicity in humans. The chemical biomarkers tested were intended to measure:
Proper liver and kidney function and health
Heart health
Whole blood cell counts
Biomarkers of safety were measured before the study began to determine each participant's baseline levels. At the end of the six weeks, these measures were taken again to account for any changes due to ingestion of PlusCBD™ Oil.
The Participants
65 overweight, but otherwise healthy, men and women participated in this study. Normal health profiles were determined during participant screenings by analyzing medical history and blood tests. Of the 65 participants, 32 were male and 33 were female all between the ages of 18 and 55. All subjects had a body mass index (BMI) between 25 and 35, a resting blood pressure score of less than or equal to 140 mm Hg and a diastolic blood pressure of less than or equal to 90 mm Hg, as well as a resting heart rate of less than or equal to 90 beats per minute. During the study, each participant maintained their pre-study diet and were instructed to increase their physical exercise to 30 minutes of walking at least five days per week.
Sleep Findings
The CBD group saw improvements in how long and how well they slept. And these improvements significantly surpassed those seen in the placebo group. Participants in the CBD group saw a more than 20% increase in both sleep quality and quantity. Meanwhile, the placebo group only reported a 14% and a 9% increase in sleep quantity and quality, respectively.
Pleasure from Life Findings
As compared to the placebo group, the CBD group reported significant improvements in subjective reports of pleasure from life. Pleasure from life reports differed by nearly 5% between groups with the CBD group reporting around a 7% increase in pleasure from life and the placebo group reporting a 2% boost in pleasure from life.
Appetite Findings
The CBD group reported a decrease in appetite that was significantly larger than that of the placebo group. The CBD group reported a 6% reduction in appetite, which was significantly higher than the 3% reduction in appetite reported by the placebo group.
Safety Findings
The study showed no adverse effects on typical biomarkers of safety. Biomarkers included values for hepato-renal (kidney and liver) function, cardiovascular (heart and blood vessel) health, fasted blood lipids (cholesterol), and whole blood cell count. Post-study biomarkers for both the CBD group and the placebo remained within normal clinical limits.
What PlusCBD™ Oil Can Do For Your Health
The results of this study suggest that using PlusCBD™ Oil Gold Formula Softgels alongside a generally nutritious and active lifestyle is a safe, well-tolerated and had a positive effect on the endocannabinoid system, promoting good health and well-being. More research is needed to further confirm these results. When you include PlusCBD™ Oil to your health and wellness routine, you can experience:
More enjoyment in life
A better night's sleep
Decreased appetite, which may lead to weight loss in some individuals
Peace of mind knowing your PlusCBD™ Oil is just as safe as it is effective
Browse PlusCBD™ Oil softgel products and take advantage of these incredible health benefits today! Want to read more about this exciting new research and what PlusCBD™ Oil plans to do next? Check out our official press release.