Farm Bill 2018 Passes – What Does It Mean for CBD Oil?
Feb 27, 2019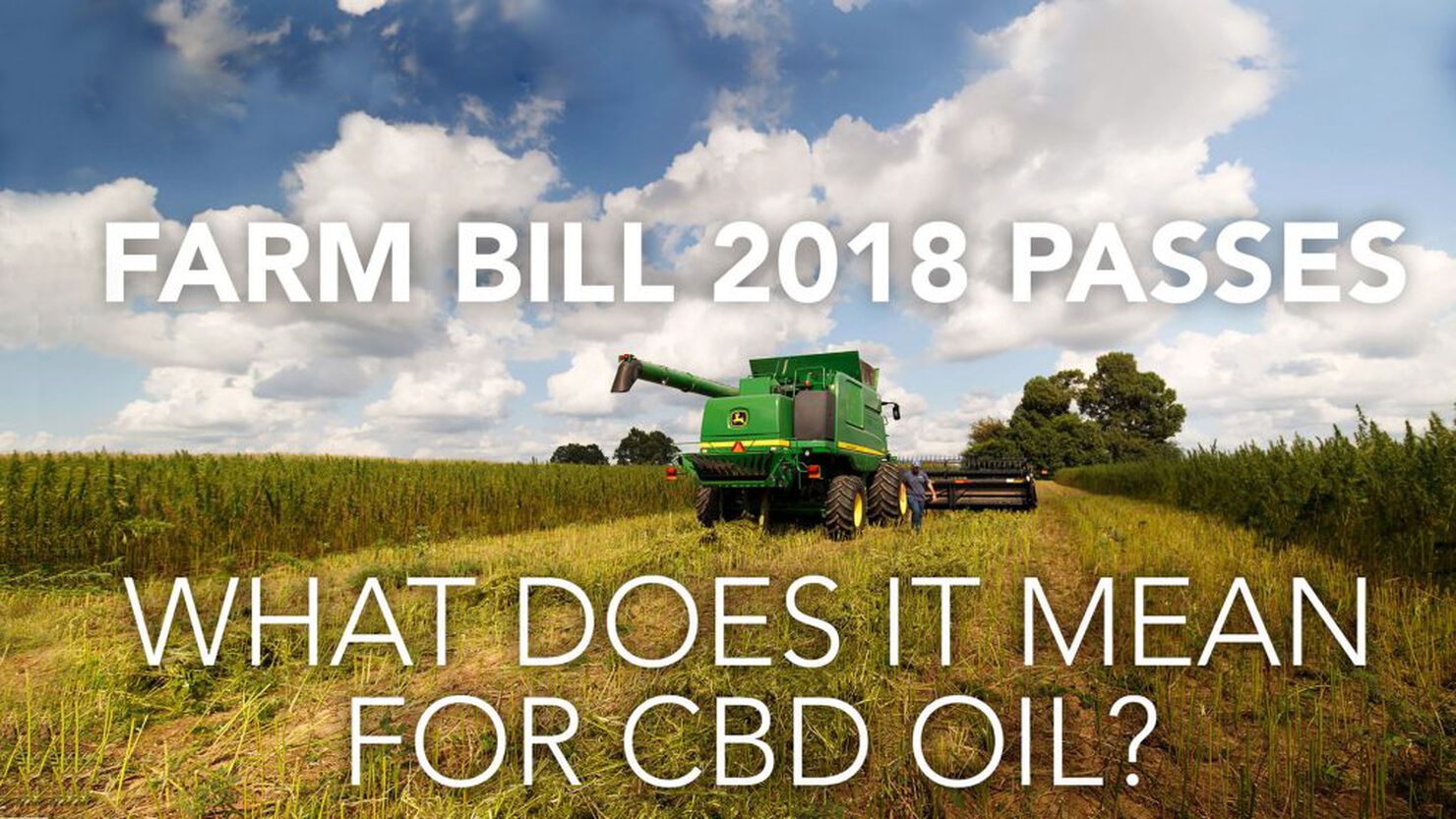 In December of 2018, a Farm Bill permanently legalizing hemp was passed through the United States Senate and House of Representatives. The bill was passed with overwhelming support, marking the significant shift that has occurred over the last decade in how hemp is perceived by both the government and the general public. The Farm Bill House/Senate Conference Committee released an official 807-page report on the bill; here we have collected some of the major ways that the passage of the Farm Bill will affect the hemp industry.
Hemp is no longer considered a controlled substance. The Farm Bill has permanently removed hemp from the Controlled Substances Act (CSA), where it has been since the CSA's 1970 passage after being signed into law by President Nixon. Under the CSA, hemp was considered a controlled substance, like marijuana, but it is now considered an agricultural commodity, which opens a world of possibilities for farmers, businesses and consumers.
Hemp has been redefined by Congress. The definition of hemp now includes its "extracts, cannabinoids and derivatives," which effectively removes popular hemp products (like CBD), from control by the CSA. Hemp has also been removed from the definition of marijuana, meaning that the two products are legally seen as independent from one another and not lumped together as the same thing as they have been for so long.
The Drug Enforcement Administration (DEA) can no longer interfere with interstate commerce of hemp products. This means that hemp and hemp products can be sold and transported across state lines without any interference by the government. Any company or institution, like credit card companies, banks, and e-commerce sites, that conducts commerce with hemp and its products can conduct its business without fear of interference by the DEA.
Hemp farmers are now eligible for crop insurance and other benefits. Farmers can now apply for grants and US Agricultural Department (USDA) certification programs, which will support their business efforts. Before the passage of the Farm Bill, much-needed insurance was unavailable to hemp farmers, and the benefits of association with the USDA were unavailable to them.
The passage of the Farm Bill is wonderful news, not just for consumers interested in purchasing and using hemp-derived CBD products, but for farmers, producers, and small businesses. People who have not had access to hemp products for legal reasons will now be able to purchase it. Farmers and entrepreneurs who saw the potential of what hemp could do for our communities can now invest in hemp without limitation. The era of hemp prohibition is now over, and we look forward to how this will positively affect not only the hemp industry, but those who have personally benefited from hemp and the possibilities it holds for your health and well-being.
To stay up to date on the hemp industry and state-specific legislation, visit www.hempsupporter.com and join the mailing list.