Find Your Sweet Spot with Hemp CBD Oil
May 8, 2019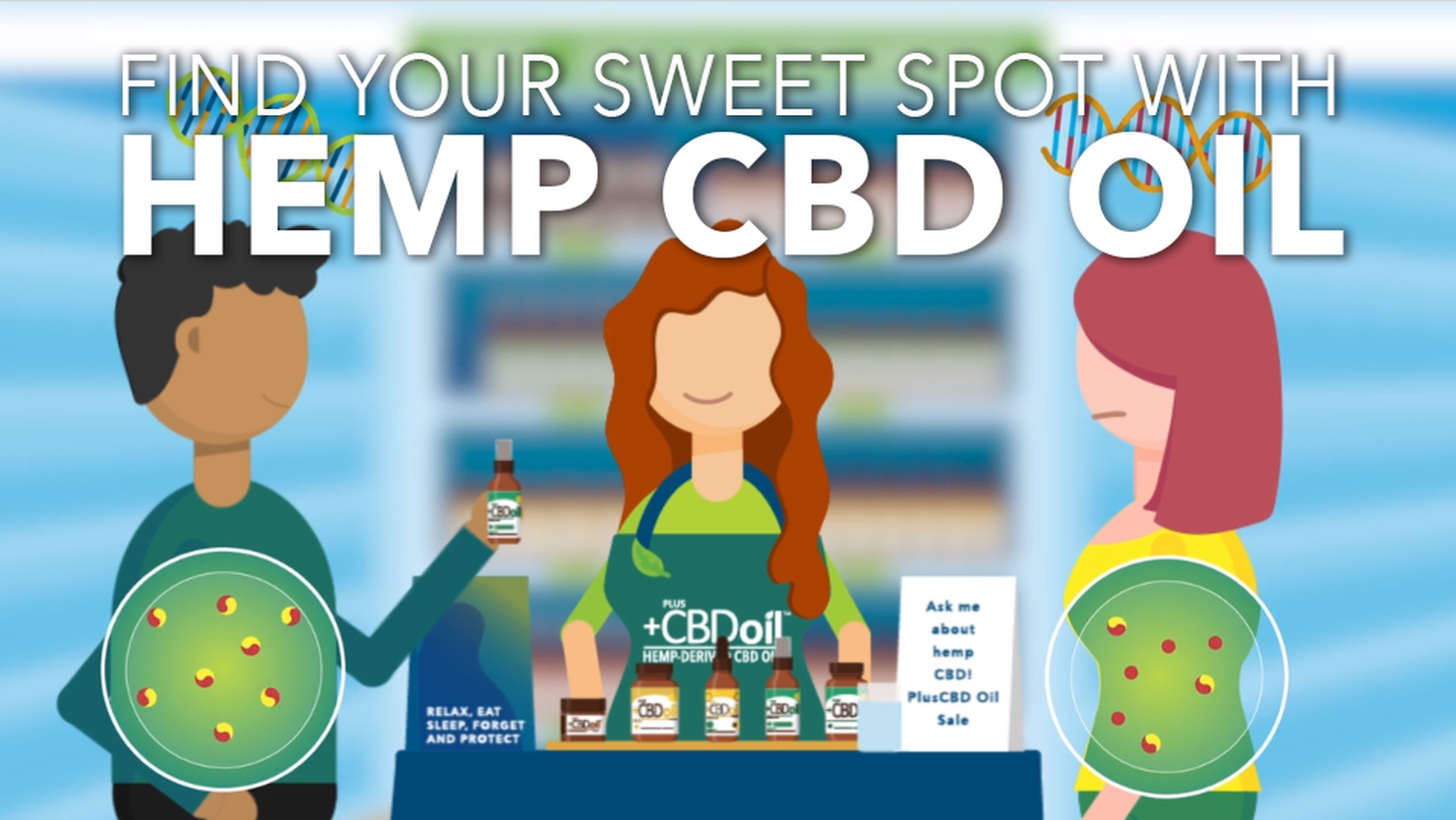 Every one of us is unique in our own special way. Each of our bodies has its own rhythm, making our experiences with supplements like hemp CBD, personal. Today, the CBD industry is becoming more popular, but it can be difficult to know where to start. We believe it all starts with you! Here are a few tips to get you started on finding your sweet spot:
Start low and go slow. You can start as low as 1mg of CBD, and gradually move up to find your balance.
Think about how you want to take it. Do you need flavoring or would you prefer the natural taste of hemp? Do you prefer an easy to take softgel?
Consult your physician regarding your CBD use. With their knowledge of your history, they may be able to help you on your journey to better health.
Our hemp-derived CBD extracts come in 3 different formulas: Raw, Total Plant Complex (Green), and Gold, with a variety of ways to take the product. From gummies to tinctures to softgels, and topical applications, PlusCBD Oil™ offers a wide range of products to suit your personal needs:
Sprays and Drops
Offering the fastest delivery method and available in many flavors, sprays and drops are a common way to get started with CBD. Many people new to Hemp CBD choose these products because of their low concentration and tasty flavors.
PlusCBD Oil™ Sprays come in our Total Plant Complex formula and are available in three different flavors- peppermint, café mocha and unflavored. Made with extra-virgin olive oil and sweetened with exotic monk fruit, our spray is a delicious and nutritious way of getting your daily serving of hemp CBD. It's also very convenient if you're always on the go. A couple of spritz goes a long way to uplift your mood and bring a sense of calm to any high-stress situations we may find ourselves in due to a busy schedule.
PlusCBD Oil™ Drops are available in two different formulas- Raw and Gold. They come in 4 different varieties- peppermint, goji berry, unflavored or high potency. These drops provide an easy way to get your daily serving of CBD. If you don't like the taste of the oil on its own, adding a couple of drops to your morning smoothie or coffee drink is a perfect way to mask the taste while still receiving the health benefits.
Capsules and Softgels
This delivery method has more per serving and concentration of CBD is more precise. For more targeted and enhanced support, capsules and softgels are the way to go.
PlusCBD Oil™ Softgels come in all three of our formulas- Raw, Total Plant Complex, and Gold. Softgels are an easy addition to your morning vitamin routine which is key to maintaining overall nutrition. Throw in a PlusCBD Oil™ softgel of your choice alongside your multivitamins and you'll feel a calm mindset start to form in no time!
Gummies
A tasty way to get the right amount of CBD, Gummies give you get the best of both worlds. For overall wellness and balance, the CBD gummies are a great fit.
PlusCBD Oil™ Gummies come in our Gold formula and are available in two different flavors- cherry mango and citrus punch. Getting your daily serving of hemp CBD through edibles is an easy and tasty way of boosting your nutrition routine. Think of it as a midafternoon snack! Eat a gummy or two after lunch to head into the afternoon with a clear, calm mindset while receiving a complex matrix of phytonutrients!
Topical Application
PlusCBD Oil™ Balm is available in two different formulas- Raw and Gold. Our extra strength and original balm are perfect products to incorporate into your nightly routine. Calming your muscles is key to a good night sleep especially after a workout class or a trip to the gym earlier in the day. Applying the balm right before bedtime is sure to relax your achy muscles and calm your mind resulting in a great night sleep which is essential to your overall daily health.
No matter your needs, we have a formula that is perfect for your unique endocannabinoid system. Want to learn more? Watch this video to learn more about CBD and the Path to Balance.