How to Use CBD Oil: Best CBD Oil Uses & How Much to Take
Sep 26, 2018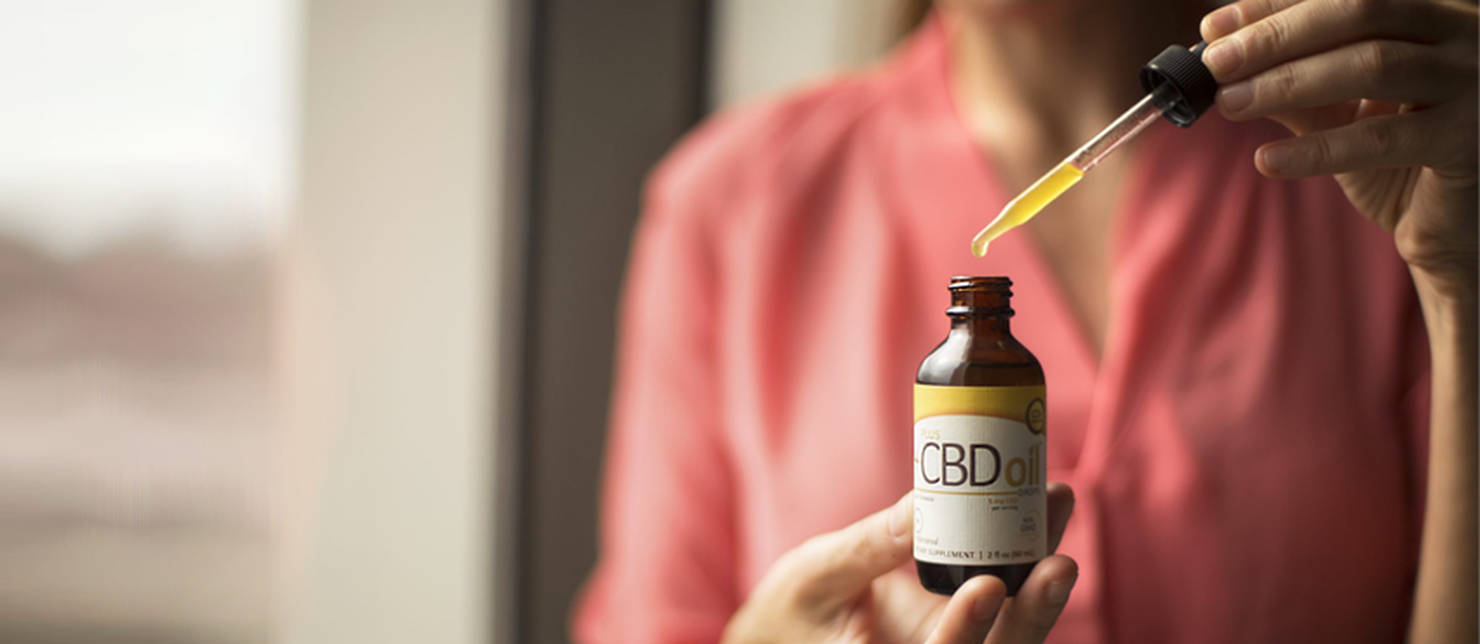 The Best Types of CBD Oil Products for Beginners, Experienced Users, and Everything in Between
So you've decided to give CBD oil a try. You've browsed the options and read the available literature, but you're still a little unsure of where to start with so many CBD uses and applications to choose from. If you are new to the world of CBD oil and have not experienced the effects of this product, don't worry. Hemp CBD oil is very different than traditional cannabis products in the sense that you won't get high. Unlike the recreational cannabis products you get in a dispensary, cannabidiol (CBD) oil does not contain enough THC to get you high, which is the psychoactive ingredient that causes euphoric effects.
How exactly do you use CBD oil? What kind of product should I choose? And Does CBD Oil work on everyone? Choosing the ideal type of CBD oil for your individual needs can be daunting, especially given the endless number of options available.
That's why at PlusCBD Oil, we offer a variety of different types of products from agricultural hemp to suit the experience level and unique needs of every person. When taken regularly, the effects of cannabidiol on the body offer several health benefits for an individual's mental health and wellbeing. While there are many CBD uses, the application will differ depending on which CBD oil or product you decide to choose. To get you started, here's a cheat sheet on how to use CBD oil.
How to Use CBD Oil: Types of CBD Oil Products
For first time users who are learning how to take CBD oil, deciding on what kind of product to take can be overwhelming. From drops and sprays to edibles, CBD oil comes in a variety of products, and there's not a single, best way to take CBD oil.
Ultimately, the type you choose is dependent on different factors, such as your experience level and the reasons for which you're using cannabidiol. Below you will find a breakdown of how to use CBD products offered by PlusCBD™ Oil to help guide you on your quest.
CBD Softgels & Capsules
If you're a CBD beginner or simply want the easiest way to take it, softgels and capsules are the perfect option.
When taking capsules or softgels, you don't have to think about how much CBD oil to take, because it's already perfectly portioned in a single serving. The CBD oil is delivered in pre-portioned amounts, so you'll always know exactly how much you're ingesting. Furthermore, they can easily be added to your daily regimen. If you take softgels or capsules but find the current serving size isn't enough, you can supplement with tinctures or sprays to add in small amounts.
CBD Liquid Supplements
Also known as drops, CBD oil liquids are designed to be placed directly under the tongue (sublingual) or into the cheek.
CBD drops allow the oil to be easily absorbed into the body and thus into the bloodstream more directly. CBD oils can come in a variety of flavors. Unflavored options are also available, which makes them a suitable addition to beverages.
CBD Sprays are also a type of liquid, and an easy and convenient way to take CBD oil with the lower concentration types being suitable for beginners. They can come in a variety of flavors, are taken sublingually, and are ideal for those who want their CBD to go and in an easy-to-deliver form.
CBD Balms
A CBD Balm is a topical application that is easily absorbed into the skin while soothing and moisturizing at the same time. Unlike drops, sprays, and capsules, there are no specific instructions for dosage, but since the cannabidiol isn't ingested, it doesn't enter the bloodstream and can be used more freely. As a result, CBD balms are often used for moisturizing the skin and promoting relaxation.
Other Delivery Methods
Edibles: CBD edibles such as CBD gummies and CBD chocolates are a popular and easy way to get your daily dose of CBD. They can come in a variety of flavors, types, and serving sizes, but aren't without their drawbacks. Edibles, if not formulated properly, can often contain inconsistent amounts of CBD oil, as well as other additives such as sugar or additional fats.
Patches: Transdermal patches are a newer, more complex delivery but are ideal for those looking to dose for a longer period of time (up to 96 hours). Like topical CBD products, these can be applied to specific areas of the body; unlike balms, however, patches are typically a more concentrated form of CBD oil that is absorbed directly into the bloodstream.
Vaping: Vaping is another popular form of taking CBD oil. It does, however, have its disadvantages. Vaporizers require an additional investment in the vaporizer itself, which can become costly depending on the type you buy. Furthermore, the quality of vaporizers varies greatly, with some cheaper options coming with the risk of contaminants or cheap parts that result in you inhaling unnecessary chemicals. Finally, it can't be used as discretely as, say, a softgel or even a spray, as each puff is accompanied with a cloud of smoke.
How Much CBD To Take
Since everyone is different, we recommend starting with the lowest CBD serving possible and see how it affects you. From there, you can work your way up to stronger doses and different types of CBD products - allowing you to find the perfect CBD type and serving that suits your lifestyle.
PlusCBD Oil Recommends starting with softgels or capsules and working your way up.
When you take your first serving, make sure to start low, and go slow.
The PlusCBD Oil Promise
From harvesting our cannabis hemp seeds through distribution, PlusCBD is part of every step in the supply chain process. We use a chemical-free, environmentally friendly CO2 extraction process to process our cannabidiol oils and ensure stability and quality. From there, rigorous testing by our in-house quality team and independent 3rd party lab allows us to deliver nothing but the purest and highest quality CBD oil products to you.
Our goal is to bring nothing but the best CBD oil products on the market, and we're committed to going the extra mile for you to ensure that happens. All of our products contain high CBD levels with minimal THC, that way you can reap all the benefits of CBD without experiencing any psychoactive effects.
Ready to reap the benefits of CBD? See how hemp CBD oil can help improve your overall health and wellbeing by shopping our line of CBD drops, gummies, oils, and more!
Shop Our Line of CBD Oil Products Today!