CBD Oils - CBD for Dogs and Cats
What is CBD Oil Good For?
CBD oil products like those from +PlusCBD are commonly used as a daily supplement to foster greater overall wellness. Research has shown that CBD's benefits are rooted in its interaction with the body's endocannabinoid system. This regulatory system is responsible for maintaining a healthy balance by influencing many physiological functions. Our customers regularly report using our products to support stress response, promote sleep patterns, and address occasional soreness.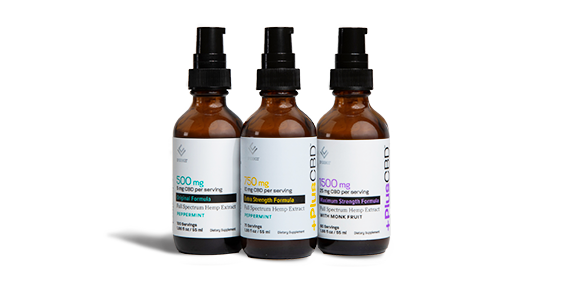 Our CBD oils are:
• Clean, safe CO2 extracted
• Pesticide-Free
• Non-GMO
• Gluten-Free
• Vegan
• Always third-party tested
What's in our +PlusCBD Oils?
+PlusCBD oils contain daily servings of CBD – as well as all the other important cofactors that go into a well-made hemp extract like terpenes, minor cannabinoids, and fatty acids.
Our natural ingredients include:
• CBD-rich, full spectrum hemp extract
• Extra virgin olive oil as carrier
• Natural flavorings and sweetener
Original Formula
The hemp extract that started it all! PlusCBD Original Formula joins together CBD's physiological benefits and hemp's many nutritional components for an effective addition to any daily supplement routine.
Extra Strength Formula
A concentrated form of our Original Formula, we distill our hemp extract to increase its CBD while preserving its beneficial cofactors. Our Extra Strength Formula is ideal for people who realize that they need higher levels of CBD every day for their health.
Maximum Strength Formula
Our highest potency CBD formula, Maximum Strength Formula is perfect for those who are all-in on CBD and want the most out of their hemp extract routine. It's made by combining the distilled extracts of full spectrum European cultivated hemp and high potency domestic hemp from Kentucky for our strongest CBD formula.
Reserve Collection
The +PlusCBD Reserve Collection is a specially curated blend of full spectrum cannabinoids that celebrates our very first batch of +PlusCBD oil. Rich and bold, the Reserve Collection products elicit strong feelings of calm, comfort, and relief when intense support is needed.* Enjoy a deeper CBD experience or your money back with our 90-day satisfaction guarantee. All Reserve Collection products contain less than 0.3% THC by weight.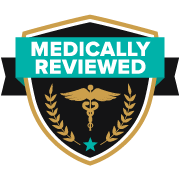 CBD Oils FAQs
Below are some common questions we hear frequently asked, regarding CBD Oils.
Cannabinoids like CBD work with the body's natural regulatory system, the endocannabinoid system or ECS. The ECS is tasked with maintaining homeostasis or balance in the body. Our customers take advantage of CBD's influence on the ECS for stress, sleep, and soreness support to help reach a higher quality of life.
No, CBD does not get you high. PlusCBD products are made with hemp extract, which contains less than 0.3% THC by weight, as their CBD source. This low level of THC falls well below the intoxicating level and won't impair your abilities.
For a CBD oil, simply take the droppers of oil orally. Swish them around your mouth to increase absorption. Effects can take 20 minutes to an hour to reach their complete strength.
It is rare – but yes. Our PlusCBD products are made from full-spectrum hemp. These extracts contain small amounts of the minor cannabinoids like THC. Usually these small amounts of THC are not enough to trigger a positive drug test, but it does happen. If you are concerned about not failing a drug test, do not take any hemp products such as hemp CBD oil, hemp seed, hemp oil, or hemp protein powder. For those with drug testing concerns, we recommend our
Happy Lane line of CBD products
which contain 0.00% THC.
We always recommend following the expiration dates on the bottles. But the cannabinoids are lipids and tend to be quite stable. A
large cannabis stash found in a tomb from ~4700 years ago
was measured to still have effective levels of cannabinoids. CV Sciences also keeps samples from every batch of our products and when we go back to test the very first products we produced, they are still good. So always obey the expiration date – but know that CBD oils are a stable product.
The length of time CBD & the other ingredients will stay in your system is quite variable – but a good rule of thumb is
two to five days
. When you begin consuming CBD, it can take a few days to build up in your system and to balance your endocannabinoid system. Being a fatty lipid, when you stop taking it, it can take a few days to clear your system. And for some people, it could still be detectable weeks later.
While none of our products are meant to be vaped (seriously – do not try it. Wrong material), the vaping of CBD is a rapid way to get CBD into your system for immediate relief. CBD oil is vaped using a vape pen or a desktop vaping system.
The difference between a CBD Tincture and a CBD Oil is that a CBD Tincture are alcohol based extracts, whereas a CBD Oil does not have alcohol, but instead CBD Tinctures have CBD and a carrier oil.
Yes! CBD is a natural compound created by the hemp plant. When hemp oil is extracted, the plant's many nutrients, terpenes, and cannabinoids like CBD come along with it. This hemp oil can then be processed into different CBD products.
The suggested serving size for PlusCBD sprays is between 3 and 8 pumps, depending on the formula and size product you choose. Follow the directions on the label for specific serving suggestions and schedules for each type of PlusCBD spray.
Yes it does, and here's how. CBD increases levels of anandamide to calm the brain. CBD does this by partially deactivating an enzyme called the FAAH enzyme that's responsible for breaking down anandamide. With this enzyme not functioning as strongly, the levels of anandamide, our neurotransmitter of balance, gently rise. It's a delicate dance that speaks to the subtle nature of the endocannabinoid system. Two features help to make the endocannabinoids unique: first, they're produced 'on-demand', and secondly, they act as retrograde messengers. The endocannabinoids like 2-AG can be produced from the cell's membrane when needed. Once it's there, 2-AG has some interesting effects on the brain. Unlike most neurotransmitters that flow in the direction of information, from the axon (or mouth) of one neuron, to the dendrite (the ear) of the next one. 2-AG travels backwards across the synaptic cleft, between the neurons, and tells the neurons upstream to calm down, to slow their firing, that the message has been received. It's the brain's homeostasis system to prevent overactivation. Whenever a neuron starts to get hot, the endocannabinoid senses it and immediately produces neurotransmitter endocannabinoids like 2-AG and they travel backwards to calm down the neuron sending the message. It's a vital protective piece of neurochemistry that we've only learned about in the last decade or two. So you can see why so many people use CBD to calm their minds in various ways.
CBD interacts with two of your serotonin receptors, 'the neurotransmitter of happiness'. CBD works with your dopamine receptor that helps control behavior, impulses and rewards. It modulates your endorphin system that help to transmit the signals of pain. And for all you neurochemistry fans out there, it affects both the glutamate and GABA neurotransmitters. Respectively, they're the basic excitatory signal and the basic inhibitory signal. When you need a brain region to fire more, you add glutamate. When you need it to calm down, you add GABA. Since CBD works with both systems, it's like putting a humidifier and a dehumidifier and letting them fight it out. It's a way to find balance in the middle. Lastly, and crucially, CBD binds to the nuclear receptors known as PPARγ. These receptors live on the cell's nucleus and help to control genetic transcription. The presence of CBD can alter the transcription for hundreds of genes, turning them off and on, depending on what's needed. What's a good biochemist to do, when CBD shifts hundreds of proteins up and down? It's too complicated to make sense of it – but you can measure how much it helps. CBD's ability to protect the brain, balance the body, and enable a healthy immune response happens when all the pathways above work together for good. We know CBD works – but we don't always know how it works
CBD Oil is derived from hemp. Humans have been doing it for thousands of years: throw some hemp in alcohol, and enough of the cannabinoids will be extracted to make it effective, especially if you have access to large amounts of hemp because it grows wild and domesticated around you. But to produce a reliable CBD-rich hemp extract from a notoriously varied botanical is difficult. Small changes to growing conditions can have major effects on cannabinoid levels. To produce a product with the exact serving size of CBD Oil on the label takes triple-checking all the processes and paperwork, as well as rounds of internal and external testing by labs.
While we make no medical claims for these CBD Oil products, we don't need to. You've heard from friends or family members how it works for them. You might have seen the surveys of patients expressing satisfaction for its range of benefits. There's a reason that CBD-rich hemp extracts are one of the hottest products to ever hit the dietary supplement world – and it's because they work. There's no smoke about CBD without a roaring fire.
For hemp, the shackles didn't come off until the 2018 federal Farm Bill legalized hemp production and designated hemp as any cannabis plant with less than 0.3% THC by dry weight. This allowed CBD to join the rank of dietary supplements produced from plants that go far back in human medical history. CBD-rich full spectrum hemp products are now fully legal under federal law. The industry is still waiting for clarity on CBD Oil related regulations from the food and drug administration, such as if it's allowed in food and drinks – but it's clear that well-made dietary supplements that go through multiple rounds of third-party testing, adhere to accurate labeling practices, and abide by Good Manufacturing Practices will continue to be seen as the safest method for delivering health. We do have a collection of every state's current CBD laws so you can see if it's legal near you.
Is any product safe for everybody? Of course not, nothing agrees with everybody. But CBD and CBD-rich hemp extracts do possess a remarkable safety profile. Here at CV Sciences we performed and published a post-market safety analysis of the adverse reactions to our CBD products. Remarkably, of 5 million bottles sold, only 1,400 people reported any problems – 0.03%. Of that 0.0%, it was mostly a stomach disturbance that went away after discontinuing use. A large amount of research has been done on the safety of isolated CBD at high levels because of Epidiolex's approval – a pharmaceutical CBD product used for the treatments of certain rare types of epilepsy. In addition, a thorough review by the World Health Organization found CBD to be "generally well tolerated with a good safety profile." They found no evidence for addition potential and declared that "to date, there is no evidence of recreational use of CBD or any public health-related problems associated with the use of pure CBD." Please see our post on the potential effects of CBD for a through rundown on the safety profile of CBD-rich hemp extracts.