CBD Roll-Ons - CBD Roll-Ons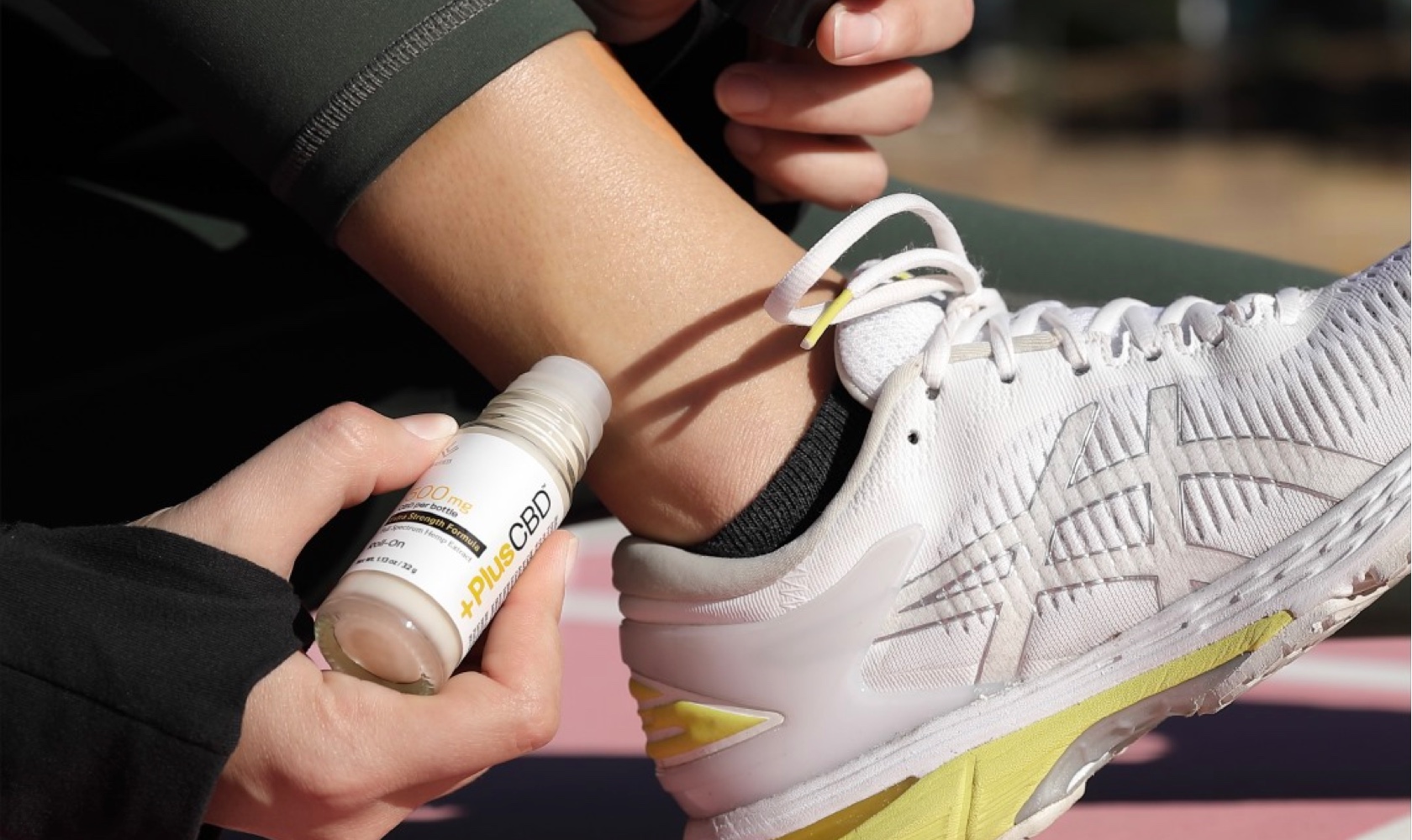 What are +PlusCBD Topicals?
Topical formulas from +PlusCBD can be used address minor pain and to soften and nourish the skin to help you feel your best from the outside. +PlusCBD Pain Relief topicals provide soothing comfort and temporary relief from minor aches and pains with a blend of warming camphor and cooling menthol. Simply massage into sore, overworked muscles and joints for short-term pain relief. You can keep your skin feeling nourished and refreshed with the balancing benefits of hemp extracts. Topicals like +PlusCBD Extra Strength Balm sink the benefits of CBD deep into your skin at the targeted areas where you need it most for maximum relief.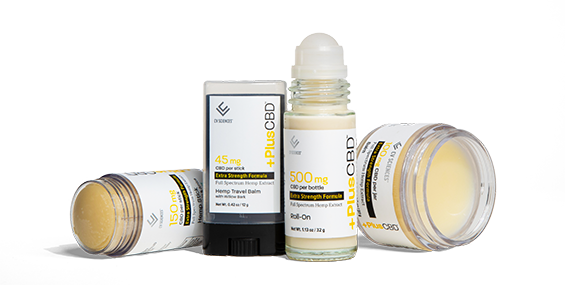 Our CBD oil Topicals are:
Clean, safe CO2 extracted
No Pesticides
Non-GMO
Gluten Free
Always third-party tested
What's in our CBD Topicals?
+PlusCBD topicals are specifically formulated using natural ingredients. Our top-quality hemp extract to nourish the skin and trigger its regulatory system to promote optimal skin health. In our +PlusCBD Pain Relief topicals, warming camphor and cooling menthol soothe muscles and joints for temporary relief from minor pain. Just as important as what's in our CBD topicals is what we keep out. +PlusCBD topicals have no fragrances, dyes, sulfates, phthalates, PEGs, or parabens.
We keep our ingredients simple:
CBD-rich hemp extract
Natural ingredients
Warming camphor & cooling menthol in PlusCBD Roll-Ons
No fragrances, dyes, sulfates, phthalates, PEGs, or parabens
See product label for complete ingredients.
CBD Topicals FAQs
Below are some common questions we hear frequently asked, regarding CBD Topicals.
Topicals made with a CBD-rich hemp extract work by healing the skin itself as well as penetrating through the deeper layers into the bloodstream. Studies have found the cannabinoids found in hemp to be
anti-inflammatory
,
antioxidant
,
and anti-aging
. Hemp has a record of topical use going back to the earliest Chinese medical treatises and the Assyrian tablets. Scientists now know that our endocannabinoid system is extensively involved in the life of our skin, from the control of skin stem cell cycle to the rallying of immune responses, from the lessening of inflammation to the transmission of nerve signals such as pain and itching. The CBD from hemp works with your endocannabinoid system to beautify and protect your skin.
The most common benefit of a CBD topical is healthier skin. CBD works with your skin's own endocannabinoid system to help keep the skin moisturized, to keep the skin stem cell cycle running smoothly, and to lessen inflammation. It's natural healing properties work great for all types of skin. Its anti-aging properties help to smooth fine line and wrinkles while also tightening, hydrating and brightening your skin.
No. The majority of the CBD-rich hemp extract will stay on the upper layers of your skin. The small amounts that penetrate to your blood will not cause dizziness anymore than an orally administered CBD oil would cause dizziness.
The purpose of a CBD lotion is to protect and beautify the skin. CBD helps the endocannabinoid system to stay in balance, with enough hydration and not an excess of oil. CBD lotions help to soothe the skin and to help with itching and dryness.
No. There should be no psychoactive effects like sleepiness from CBD topicals.