How Much CBD Should I Take?
May 31, 2021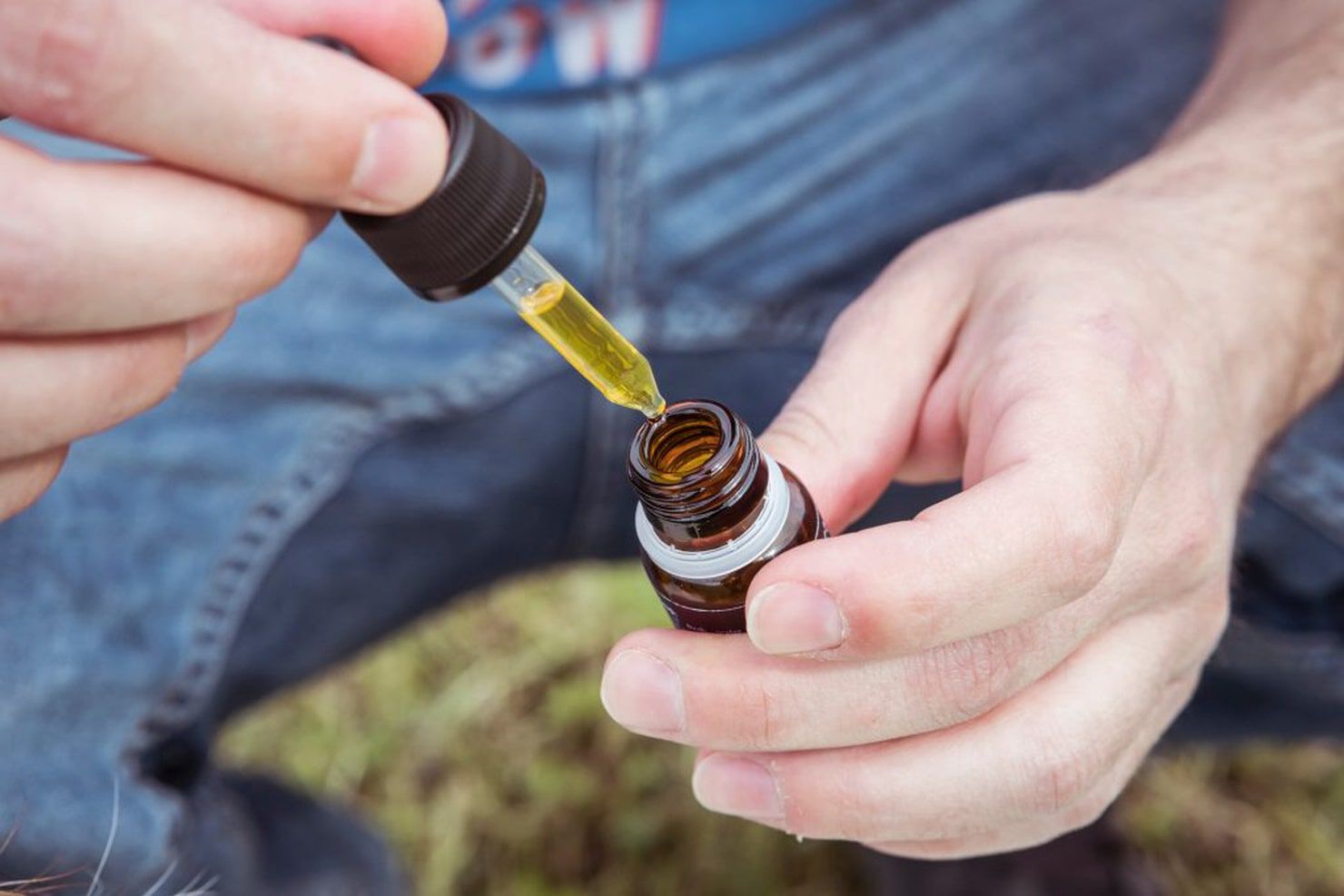 One question you'll likely have when you first start taking CBD is, "How much CBD should I take?" The many benefits of CBD are nothing new, but what dosage CBD oil to take to feel the effects and experience a transformation in your health is still unclear.
CBD is short for cannabidiol, an active compound found in cannabis and is often derived from agricultural hemp. This active compound interacts with your body's natural endocannabinoid system (ECS), a system responsible for promoting sleep, managing mood, and more. When you take CBD as a dietary supplement, it can help to regulate and balance the endocannabinoid system and may help to promote a healthier body and mind. By introducing CBD oil into your daily regimen, you are setting yourself up for success to see the positive, long-term effects.
Various studies (including this study that was recently completed) have found that the proper CBD amount may help to promote better sleep and relaxation, help to support heart health and more. However, it's always important to note that more research needs to be done before anyone can conclusively claim the effects of cannabidiol on the human body.
However, it's always important to note that more research needs to be done before anyone can conclusively claim the effects of cannabidiol on the human body.
What is the Recommended Amount of CBD?
If you're wondering the best dosage of CBD to take, you're not alone. Many people wonder what CBD serving size is best for them. It's important to take an appropriate amount of cannabidiol oil to achieve the best results. Some days are busier or more demanding than others and you may have to adjust your CBD regimen to give yourself the right level of support that you need. Some days you might want to rub balm all over your feet and others you might want a gummy to help you relax. What works for one person may not work for another, so when trying CBD oil products, it is best to start by taking small servings at a time.
Currently, there is one known pure CBD pharmaceutical drug that is available in some countries. Aside from this drug, there are no set serving sizes or doses for CBD. While there are many research studies available along with widespread use across the world, CBD dosing limits have yet to be established. There is, however, one safety study conducted by CV Sciences, PlusCBD that brings us closer to establishing a baseline for taking CBD hemp extracts. Because CBD works with each person's own unique needs, it's very important to speak to your healthcare provider to determine the recommended amount of CBD for you given your health history. Plus, your doctor should have a relatively good understanding of your personal health, any existing conditions, as well as all/any medications and supplements you currently take. You can also discuss with your doctor the various forms of cannabidiol available and determine which type would best fit your preferences, whether that be in the form of CBD gummies, CBD tincture, or CBD oil products.
CBD Serving Sizes Vary from Person to Person
There are a variety of different factors that need to be considered when deciding how much CBD dietary supplements to take. These factors include your body weight, your personal health and body chemistry, the reason you are interested in taking CBD, and the other supplements and medications you are currently taking. Keep in mind that some medications are not recommended to be taken along with CBD. Though CBD products derived from agricultural hemp do not contain the same amount of THC as recreational cannabis or CBD products that come from the flowering parts of the cannabis plant, its mild composition still may not react well with other medications. Learn more about the differences between THC and CBD
Metabolism is one factor that influences the amount of hemp CBD you should take. Those with a faster metabolism may have different needs than others with a slower metabolism and the amount can also vary pending one's level and frequency exercise.
It's also important to understand that your body chemistry can have a big impact on the amount of CBD tincture, CBD gummies, or CBD oil you should take. Everyone has different health concerns that need to be considered when determining the best serving amount of hemp CBD extract.
Although the benefits of CBD are most likely what interests you the most about this hemp plant product, it is always important to learn more about what you put into your body, as well as the proper serving size.
Another thing to consider when using hemp CBD oil is the amount you take and the time of day you take it, to achieve the desired results. This is especially important if you are taking CBD to support a healthy sleep cycle because both the serving size and timing can have different effects depending on your body's daily rhythm. You may be energized if you take the tincture before lunch. You may feel tired if you take it after dinner. These could be the opposite if you take too much or too little. For general wellness, it's always best to begin with a small serving size and progress slowly–in other words, start low and go slow…
All in all, it's important that you speak to your doctor to determine the best amount of CBD that is recommended for you, based on all of the factors mentioned above. And once your doctor provides you with advice on how much to take, it's important that you follow his or her recommendation to experience the positive effects of cannabidiol. Bigger is not always better, and sometimes less is more when experiencing the benefits of CBD.
The Concentration of CBD Varies in Each Product
Not all CBD products are created equal and it's important to understand the differences in concentration. Each product can vary greatly regarding the actual amount of CBD present in each capsule, softgel, gummy, or drop of oil. Pay attention to the labels on your CBD supplements and always check that the brand has test results available to tell you exactly how much actual CBD is in the product.
PlusCBD™ offers a wide variety of products of CBD in different serving sizes. This allows you to choose a product that works best for you and easily tailor the serving size of CBD you want to take. Remember, it's recommended to start with a small serving and work your way up until you find your sweet spot.
As a few examples of different serving sizes you can choose from include:
In conclusion, there is no "one size fits all" approach that works with hemp CBD serving sizes. The amount that will work best for you depends on several factors and it may take trying a few different amounts before you find the serving size to best support you and your specific health goals. Whether you'd like to try CBD to encourage a healthy sleep schedule, to feel more relaxed, or to maintain your overall health and well-being, know that CBD does not have intoxicating effects and will not put you in the same state of mind as many recreational cannabis products.
Sources: https://www.healthline.com/health/cbd-dosage#how-much-to-take