Top Travel-Friendly PlusCBD Oil Products
Jun 5, 2019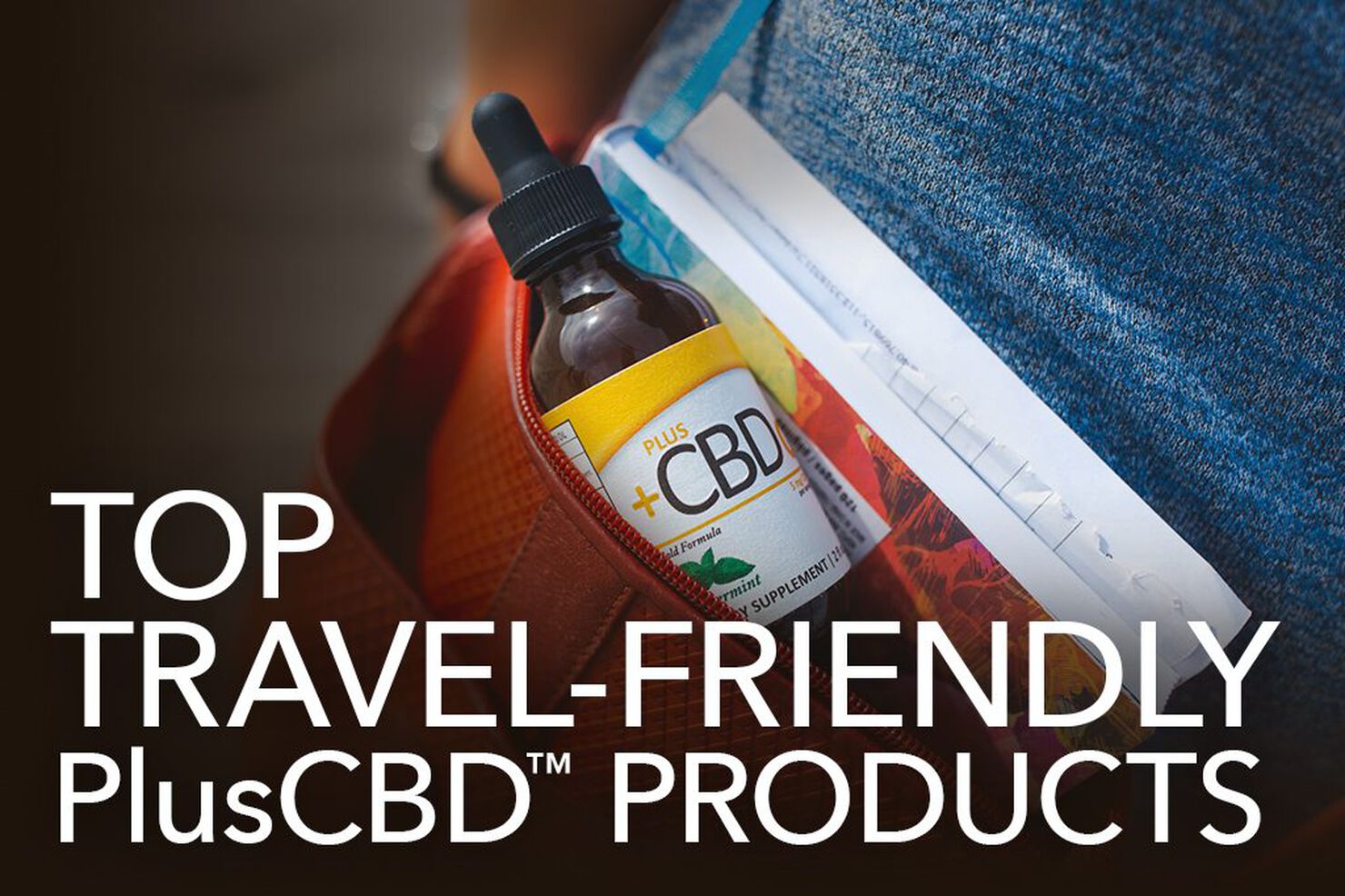 Choosing the right kind of health and wellness products to bring while traveling can make the difference between a stressful trip and a convenient one. Finding effective products that travel well can be a challenge, but PlusCBD™ Oil is proud to provide CBD products that meet not only TSA requirements but travel-specific health needs as well.
As of May 2019, the TSA updated their policies around traveling with CBD products, allowing passengers to lawfully fly with hemp-derived CBD. You can review those policy updates here - https://www.tsa.gov/travel/security-screening/whatcanibring/items/medical-marijuana.
Here are our top PlusCBD Oil products for travelers of all types.
A Travel-Friendly Spray
PlusCBD Oil Spray contains a hemp-derived CBD oil that comes in three varieties: unflavored, peppermint or cafe mocha. The spray is conveniently sized, and also contains Vitamin E and nutritious fatty acids to support your health. It comes in 1 or 2 ounce bottles, which fits the TSA requirements of liquids less than 3.4 ounces and can be easily used while on the go.
A Convenient-Sized Gummy
+PlusCBD™ Gummies are a tasty, convenient way to take CBD any time. Made with full spectrum extracts from agricultural hemp, these CBD gummies are made without artificial sweeteners, flavors, or colors and are gluten-free. At 5 mg of CBD per gummy, they are easy to dose. The sturdy container is ideal for travel as it protects the product from damage while others handle your luggage.

Discreet CBD Drops
Available in 1 or 2 ounce bottles and in three different flavors and strengths, CBD Drops are the ideal size for your next trip through airport security. These bottles are easy to pack, and drops can easily be administered under the tongue or added to your favorite drink (even on the airplane!). CBD Drops give you a discreet and convenient way to carry your CBD while you travel.

A Soothing Balm
Anyone who gets tired feet or dry skin from traveling will appreciate the comfort our CBD balm can bring. Our Extra Strength Balm with our most concentrated form of CBD oil will help you go from sore to serene Naturally occurring Vitamin E, fatty acids and cannabinoids support healthy skin, and a subtle cooling sensation can relieve tension after long periods of sitting on a plane or in a car.
All our products are made from hemp-derived CBD and are legal and safe to take with you through the airport. Available in convenient sizes and with the benefits you need, our products are perfect for travel, helping you maintain your health and wellness while you are on the road.