PlusCBD™ Oil Full Spectrum Hemp Extracts: What's the difference?
May 25, 2021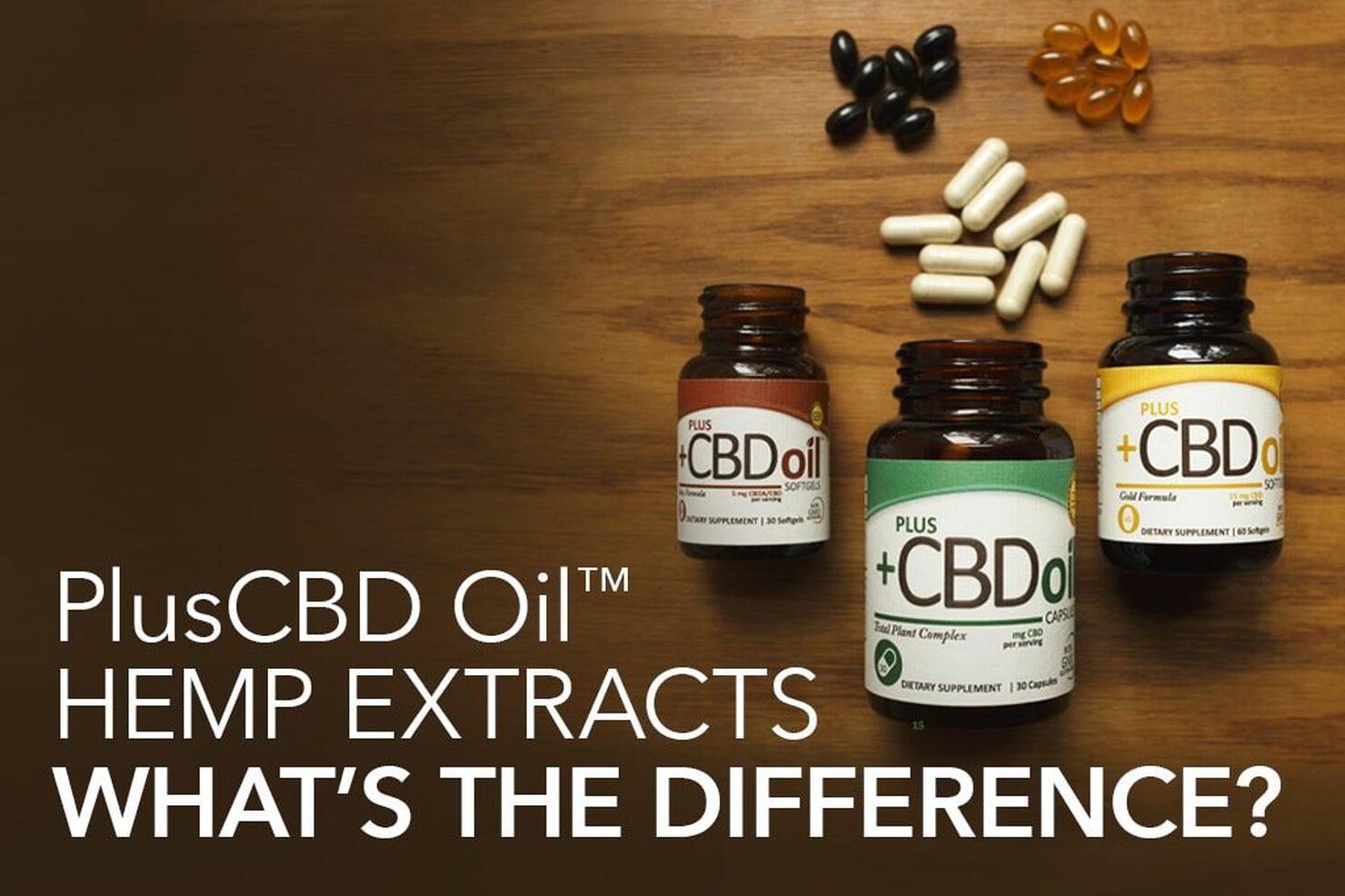 PlusCBD™ Oil offers three different product lines that are all targeted to support different needs within our body. The oil in our Raw, Total Plant Complex, and Extra Strength formulas all undergo a different process that essentially allows the CBD to act on different parts of your endocannabinoid system (ECS). Are you wondering what the differences are between our formulas? Let's dive a little deeper into how our full spectrum hemp extracts are made and how they all help to maintain the body's balance.
PlusCBD™ Oil Raw Formula (CBDA)
10% phytocannabinoids | 90% plant material
Our Raw Formula contains nutrients from the whole industrial hemp plant, including naturally occurring CBDA. This formula differs from our other product lines because the CBD has not been activated yet. The CBD oil in our Raw product line is comprised of Cannabidiolic Acid (CBDA) which is a naturally occurring form of CBD that is produced directly from the agricultural hemp plant. PlusCBD™ Oil's Raw Formula CBD oil drops and softgels are known to promote a healthy inflammatory response, boost recovery, and support gut health. It is a safe, effective way to use the CBD oil as nature intended, which is why it's known as a hemp superfood!
PlusCBD™ Oil Total Plant Complex
15% phytocannabinoids | 85% plant material
Our Total Plant Complex Formula is created when the Raw oil goes through a process called decarboxylation, which is a gentle heating process, to convert the CBDA to activated CBD. The products in our Total Plant Complex line are rich in many other phytocannabinoids & phytonutrients such as plant sterols, terpenes, chlorophyll, and naturally occurring vitamin E. Since the CBD is activated, the CBD oil in our Total Plant Complex Formula is able to cross the blood-brain barrier. That is why this product line is great to balance out your overall mood, optimizing your health in both mind and body. These are available in tasty CBD Oil sprays and easy-to-use CBD Oil capsules and softgels.
PlusCBD™ Oil Extra Strength Formula
25% phytocannabinoids | 75% plant material
Our Extra Strength Formula is formed by using a special distillation process on our Total Plant Complex oil. Through this process, more of the plant material (like chlorophyll) is removed, allowing for a higher concentration of CBD in the oil. Our Extra Strength Formula is the fastest acting and most concentrated form of CBD oil that we offer, for high intensity support. PlusCBD™ Oil Extra Strength Formula CBD oil gummies, drops, and softgels are great for those who are already comfortable with CBD oil and cannabinoids, and for those who feel like they've tried everything and just can't get the right balance for their needs. It is also the first full spectrum hemp extract to reach self-affirmed Generally Recognized as Safe (GRAS) status, so you can be sure our hemp CBD oil products are safe.
PlusCBD™ Oil offers CBD products in different forms, flavors, and formulas to make sure that you have many options to choose from when taking your daily serving of hemp CBD. No matter your specific needs or preferences, we have a formula line that is perfect for your unique ECS!